Double manual harpsichord by Gebr. Ammer in Eisenberg/Thür in Germany.
Compass: F1 – f3
​Dimensions: 200 cm x 95 cm
​Pitch: A440
​Disposition: 1 x 16′, 2 x 8′, 1 x 4′
The instrument is located in Upplands Väsby, Sweden.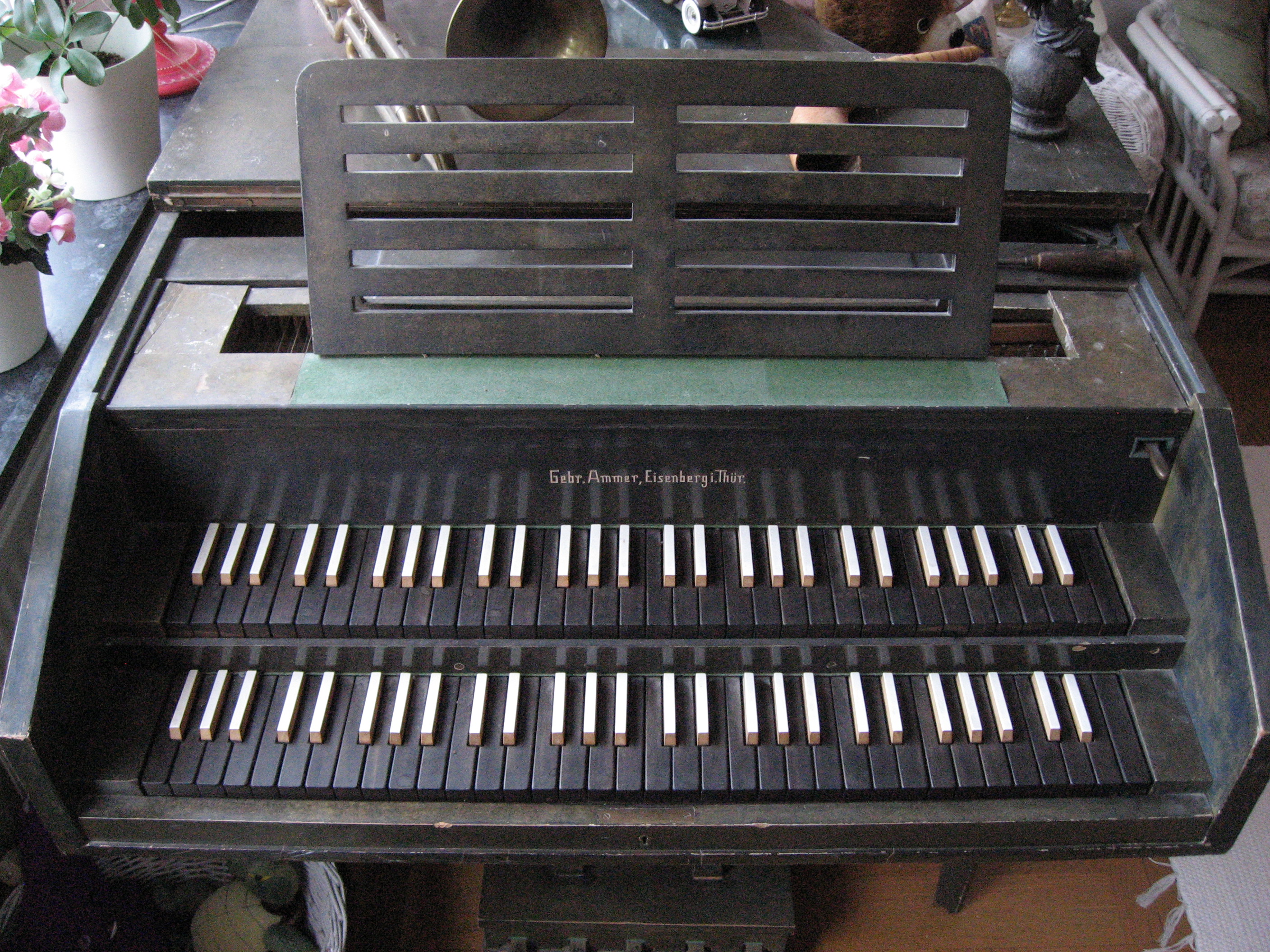 The seller enclosed the instruments history (swedish only):
Cembalon beställdes av och specialbyggdes för Ingvar Sahlin 1936. Den var den första och enda i sitt slag i Sverige i modern tid och lånades in till konserter bl. a. på Ostermans marmorhallar i Stockholm, och till kyrkomusikhögtiden i Västerås Domkyrka 1936, då Johannespassionen uppfördes och Ingvar Sahlin själv spelade på den. Att ett sådant instrument introducerades i Sverige då bidrog starkt till det stora intresse för instrumenttypen, som utvecklades i Sverige efter andra världskriget.
Konsertcembalon har stått i Viksta prästgård, där den, förutom av Ingvar Sahlin spelades bl.a. av den tyske kompositören Hugo Distler. Den har också funnits i Sigtuna där den ingick i instrumentarsenalen vid de första sång – och instrumentalveckorna, vilka genomfördes efter inspiration av AFH i Tyskland (Arbeitskreiss für Hausmusik), det som senare bildade grunden för föreningen VIV, Vokal och Instrumental Verksamhet. Där användes den bl.a. av cembalisten Eva Nordenfelt. Senare följde cembalon med till Geijerskolan i Ransäter, där den flitigt spelats av elever vid Geijerskolans kyrkomusikaliska linje. Den genomgick en omfattande översyn i samband med Ingvar Sahlins flyttning från Geijerskolan till Norrviken, Sollentuna, 1974.
Efter Ingvar Sahlins bortgång 1976 finns cembalon i familjens ägo och säljs nu för att åter komma till professionell användning.